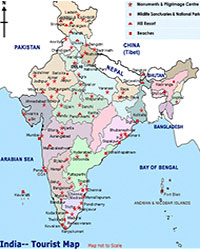 India
India is not a destination, it is an experience. Think about India and the adjectives fly fast and furious. Inscrutable India, Impossible India, Intriguing India, Phantom India, Indiscernible and undisciplined India. Few countries in the world have such an ancient and diverse culture as India's. Stretching back in an unbroken sweep over 5000 yea…
View More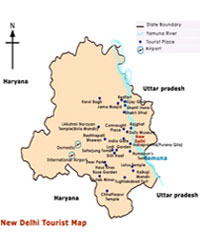 Delhi
"I asked my soul: What is Delhi? She replied: The world is the body and Delhi its life. Mirza Asadullah Khan Ghalib"
Delhi is a city that has seen both glory and destruction in its long and chequered history. It has been plundered defaced and ruined time and again only to spring …
View More
About Us
The ambition of WALKATHON TOURS is to show visitors and locals alike the wealth and diversity of this unique city. Because many interesting places are not immediately visible, the best way to see and to experience them is by walking. The people of WALKATHON TOURS love the city and will be happy to show you those hidden gems.
"Both a solid historical overview and an insider window on the contemporary city"
People walk to discover a region, different ways of life: the natural, cultural and historical heritage. Anything can be a pretext for discovery, or almost, provided that the object of the discovery is close to nature and "authentic"
Not doing what everyone else does: For some, walking can also be an "intelligent" way of spending a holiday, of being what the Germans call "critically alternative". It is a form of cultural differentiation. If walking or hiking is more forms of recreation than a sport, those who engage in it seem to be extremely attached to it. This means that walking enthusiasts will not be tempted to go to an area, however beautiful, if there are no trails or footpaths where they can walk.
WALKATHON TOURS offers private tours .The visits are designed to get the most out of your stay in Delhi  and they still have a good component of walking because… by walking you´ll get a much better feel of this unique city!
When you take a walk you travel slowly, you absorb more, interact more and experience more, you stop to smell the spices and taste the mouth watering street food. Join our slow travel movements and TAKE WALKS.